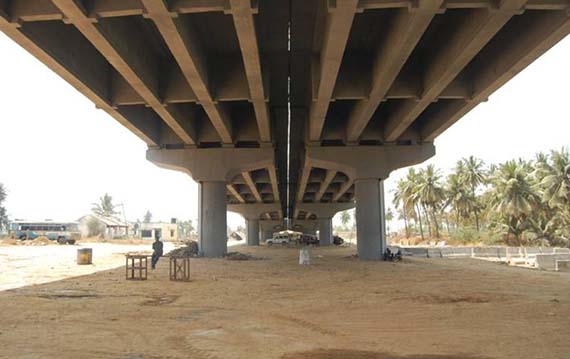 FUNCTION
Capable of spanning greater distance at required depths
Cover wide spectrum with multitude of applications
Ideal for Commercial, warehouses, bridges etc
Wide variety of sizes and shapes are available based on requirement of project
SPC ADVANTAGE
Reduction in size of beam and reinforcement using higher grades of concrete
Totally eliminates the shuttering and plastering works at site

Hollowcore
Offers instant dry working surface and totally eliminates gangs of man power.

Boundary Walls
Various wall design patterns available which can be erected over 100 meters per day.

Beams and Columns
Wide variety of sizes and shapes are available based on requirement of project.

Staircases
Most efficient and professional way of building staircases in todays world.

Manholes, Culverts etc
Can be installed easily on demand and immediately backfilled with superior finish.

Claddings
Ready to install wide variety of finishes can be produced as per requirement.